Brendon Burchard is one of the most watched, quoted, and followed motivational speakers in history.
A three-time New York Times bestselling author, he has shared the stage with the Dalai Lama, Sir Richard Branson, Tim Ferriss, Tony Robbins, and many of the leading influencers of this era.
SUCCESS magazine and O, The Oprah Magazine named Brendon one of the most influential leaders in personal growth, Forbes named him the world's leading high-performance coach, and Larry King named him the world's top motivational trainer.
He also founded and currently serves as CEO of GrowthDay, the No. 1 personal development platform in the world and the newest Mindset offering on BODi.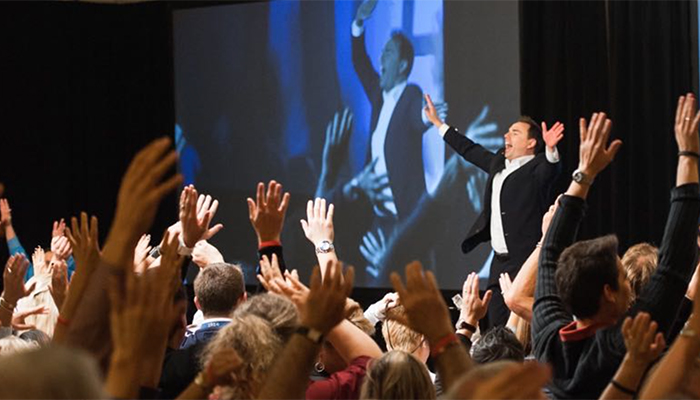 Brendon's passion for personal development and coaching began after he survived a car accident at the age of 19. The trauma he experienced inspired him to ask the questions that weave throughout his work and practice to this day.
"Did I live? Did I love? Did I matter?"
From these questions, Brendon has built his work around themes of vibrancy, connection, and meaning.
More than three million students have taken Brendon's 20+ online personal development courses across 100+ countries on topics like motivation, confidence, habits, productivity, and influence. His live seminar events — named "must-attends" by Entrepreneur Magazine — sell out to audiences from around the world.
Brendon led a research team to conduct the world's largest academic study on the habits of high-performing people, leading to published research and the Wall Street Journal bestselling book, High Performance Habits: How Extraordinary People Become That Way. Amazon ranked it the third top business and leadership book of that year.
Today, while Brendon mentors many of the most followed influencers in the world, he continues creating personal growth content every day. And, starting on Nov. 9, BODi members will have access to that very content and unlock daily coaching from Brendon.