Build the body you've always wanted, become mentally unstoppable, and discover what it's like to be in control of your results with the first-ever weightlifting program from Super Trainer Shaun T.
Introducing DIG DEEPER, the ultimate body recomposition program coming to BODi in December 2023.
What is DIG DEEPER?
DIG DEEPER is an intense, all-out weightlifting program for all levels, designed to give you a total-body recomposition.
A body recomposition program reshapes your body by torching fat while building muscle to reveal a leaner, more muscular body.
Over 12 weeks, Shaun takes you through three 4-week collections of workouts using a variety of proven lifting techniques that will leave you toned and sculpted.
You will lift heavy, gradually bumping up your intensity, and target every muscle group to help you reach your peak physical and mental strength.
Workouts are 6 days a week, 30-50 minutes a day, with just 1 day of low-impact cardio (no jumping or high impact required!).
There's also a No Excuses collection of under-25-minute workouts, for when you're short on time.
What kind of results can I expect from DIG DEEPER?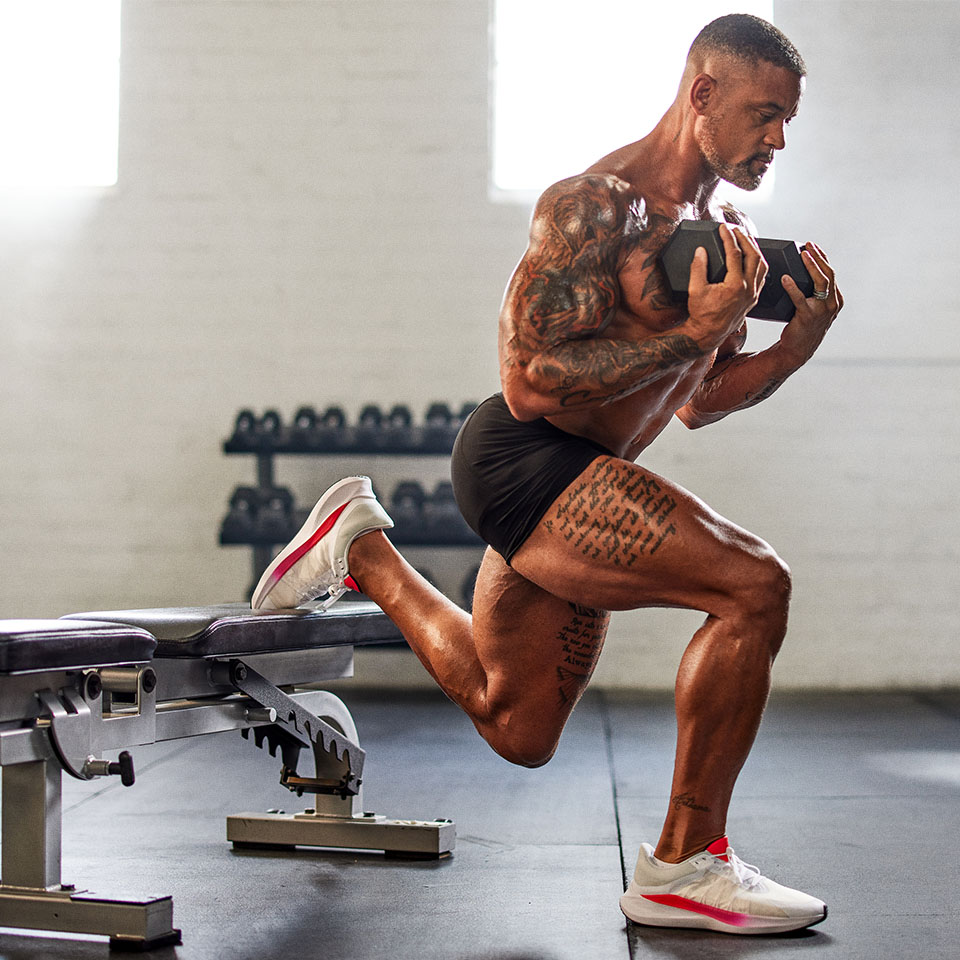 Get jaw-dropping physical results with DIG DEEPER, as you shred fat and increase muscle mass to completely rebuild your body.
It's about getting the results you want and feeling more powerful in your body than ever before.
You will see continuous progress as you build and sculpt muscles, even in areas you never thought you could, and achieve next-level strength and fitness — physically and mentally.
What is a body recomposition program?
Your body composition is your ratio of lean mass (such as muscle) to fat mass.
DIG DEEPER is a body recomposition program that changes the makeup of your body by reducing your fat stores while increasing your muscle mass to make you leaner, stronger, healthier, and more powerful.
Body recomposition also speeds up your metabolism, to help you lose weight and keep it off.
Keep in mind that body recomposition looks different for everyone. This is why you might not see the scale move, but you will 100% see and feel a difference in your body.
Why is strength training important?
Whether you want a lean and toned body or a muscular, chiseled physique, weight training is one of the most effective ways to reshape your body and achieve a healthier body composition.
Regular strength training also helps protect and stabilize your joints, improve bone density, and increase strength and muscle mass, to help you look and feel amazing — now and into the future.
How is DIG DEEPER different from other workouts?
DIG DEEPER isn't just the name of his new fitness program — it's a mentality Shaun has followed since the beginning of his fitness journey. It's tattooed on his body, quoted in his gym, and always top of mind.
The term reminds Shaun that when life gets tough, you can back down, or you can dig deeper, push through, and discover the greatness inside of you.
And that's what he did in his own weightlifting journey.
Shaun immersed himself in weightlifting to take his training to the next level and challenge his body in new ways.
He reshaped his body, a total recomposition of his physique, and shocked the world with his stunning physical and mental transformation.
Stronger and more shredded than ever, he won several gold and silver medals in his first-ever Men's Classic Physique competition.
Now, he's sharing his exact body-sculpting method with you, so you can get your own mind-blowing results.
Who is Shaun T?
As a BODi Super Trainer, fitness legend, and motivational superstar, Shaun T has helped millions of people get in the best shape of their lives.
Known for his transformational programs and powerfully inspirational style, he's the creator of megahits FOCUS T25, T25 + B25 Super Blocks, Transform :20, CIZE, INSANITY, and LET'S GET UP!
Now he's back with his first-ever weightlifting program that will get you serious results, to help you look and feel incredible.
When will DIG DEEPER be available?
DIG DEEPER will be available for VIP Early Access in December 2023. You'll need a Fitness membership to purchase the program.
Want more details about DIG DEEPER?
Get all the info about Shaun's new DIG DEEPER program by visiting FAQ 10406.