When it comes to healthy snacking, fruit is hard to beat — it's loaded with vitamins, minerals, and filling fiber. But if you're trying to lose weight, you may also be looking for ways to eat more protein. So which high-protein fruits can help you up your protein intake while reaping all the benefits fruit has to offer?
First things first: Fruit is never going to compete with chicken breast or salmon as a source of protein. To be considered a "good source" of any nutrient, a food must provide 10 to 19 percent of your recommended daily value per serving.
A 150-pound person needs around 54 grams of protein per day, which means a fruit would need to provide at least 5 grams of protein to be considered a "good source."
Depending on your weight, most of the fruits below will fall slightly short, but they're the best of the bunch when it comes to protein content.
If you're looking to satisfy your sweet tooth and stay satiated, the high-protein fruits below have a slight edge in the muscle-building department.
1. Guava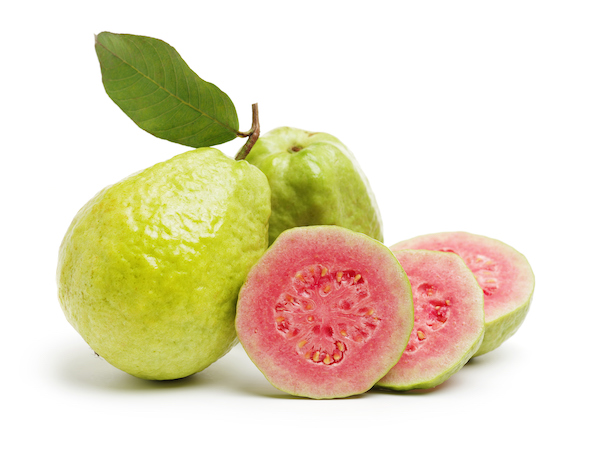 One-cup serving: 112 calories, 4.2 g protein
This tropical fruit deserves a place on your shopping list — it also tops our list of fiber-filled fruits, and just one serving provides more than your daily recommended intake of vitamin C.
And while more studies are needed, some research suggests guava may benefit healthy blood sugar levels.
2. Mulberries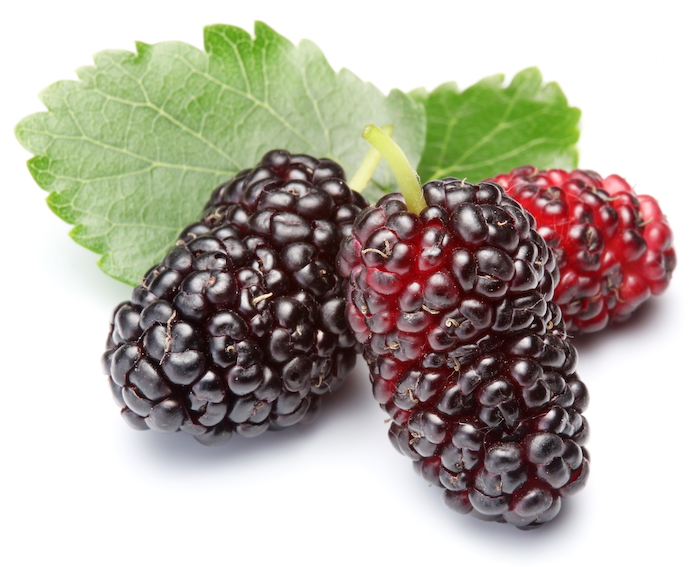 1/4-cup serving: 90 calories, 3 g protein
This surprisingly satisfying snack is a sleeper among fruits that are highest in protein.
Although mulberries are sold raw, you're most likely to find them dried — and a 1/4-cup serving of dried mulberries provides 3 grams of muscle-friendly protein, along with vitamins A and C.
3. Jackfruit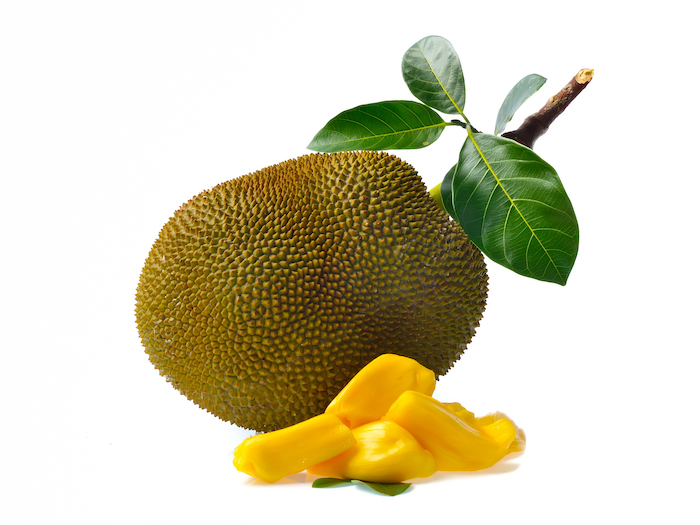 One-cup serving: 157 calories, 2.6 g protein
This substantial, shreddable fruit has become a trendy vegan meat substitute.
And while it may not compete with other vegetarian protein sources — a half-cup serving of firm tofu, for example, provides 11 grams of protein — you can still sneak in some extra protein by adding jackfruit to vegan "ribs," nachos, pot pies and more.
4. Apricots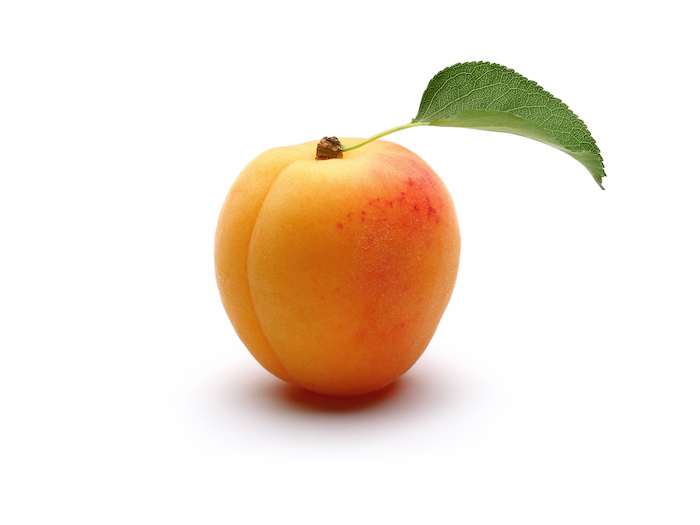 One-cup serving: 74 calories, 2.2 g protein
Along with 2 grams of protein, a serving of sliced apricot provides belly-filling fiber and vitamins A and C.
Be sure to eat them fresh — the dried apricots you see at the grocery store tend to be higher in sugar.
5. Blackberries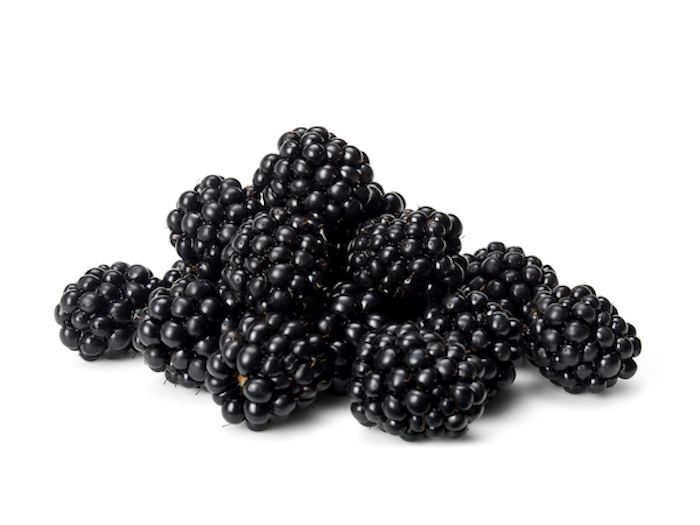 One-cup serving: 62 calories, 2 g protein
If you're eating a protein-rich diet to build lean muscle, blackberries provide a double punch: They contain manganese, a nutrient that is believed to aid protein synthesis and carb metabolism.
Try this Blackberry Smoothie, made with coconut water and mint, as a post-workout drink.
6. Casaba Melon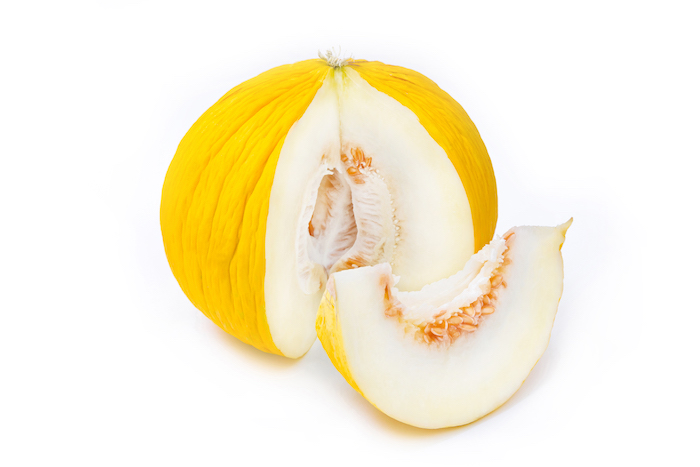 One-cup serving, cubed: 48 calories, 1.9 g protein
Because melons are about 90 percent water, they're refreshing and hydrating — and this winter melon has around twice the protein per serving of its better-known cousin, the honeydew.
Snack on chilled cubes, or use it in a melon salsa to give tacos, poached fish, or grilled chicken breasts a kick.
7. Oranges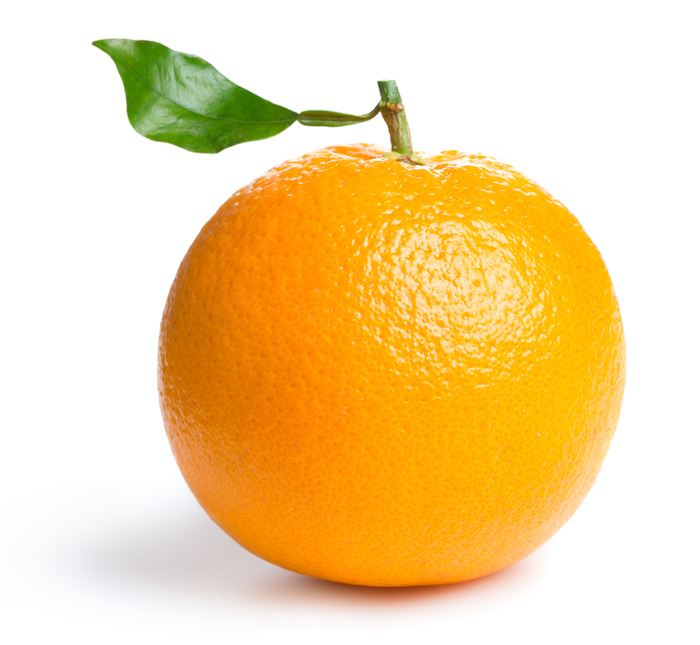 One large orange: 87 calories, 1.7 g protein
Vitamin C isn't the only thing oranges have going for them — a large orange provides almost 2 grams of protein and more than 4 grams of fiber.
Like other brightly colored fruits and vegetables, oranges contain flavonoids, natural chemicals that have a potential beneficial link to your overall health.
Snack on whole oranges, or add slices to a salad or smoothie.
8. Bananas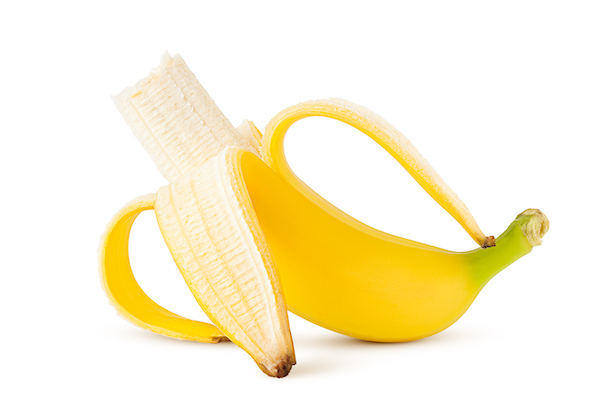 One large banana: 121 calories, 1.5 g protein
Bananas aren't only popular because of their portability (although, hey, respect).
This satisfying fruit — which is technically a berry — also provides 3.5 grams of fiber, along with potassium and unrefined carbs.
9. Raspberries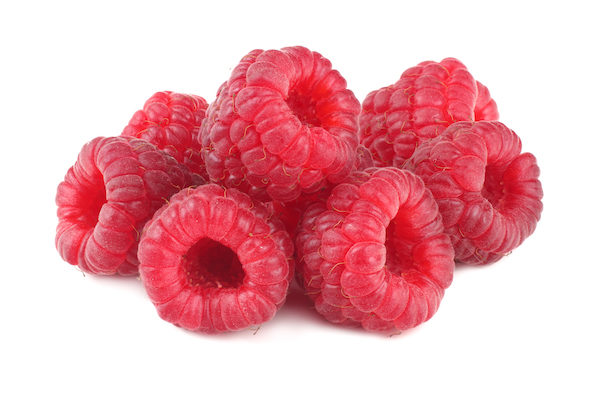 One-cup serving: 64 calories, 1.5 g protein
Raspberries — which are technically not berries — are basically nature's Sweet-Tarts.
This sweet and sour snack not only provides 1.5 grams of protein, but it also contains fiber and has a lower sugar content than many other fruits.
Bring a serving to work to rebound from the after-lunch slump, or add them to a salad for a bit of tang.
10. Peaches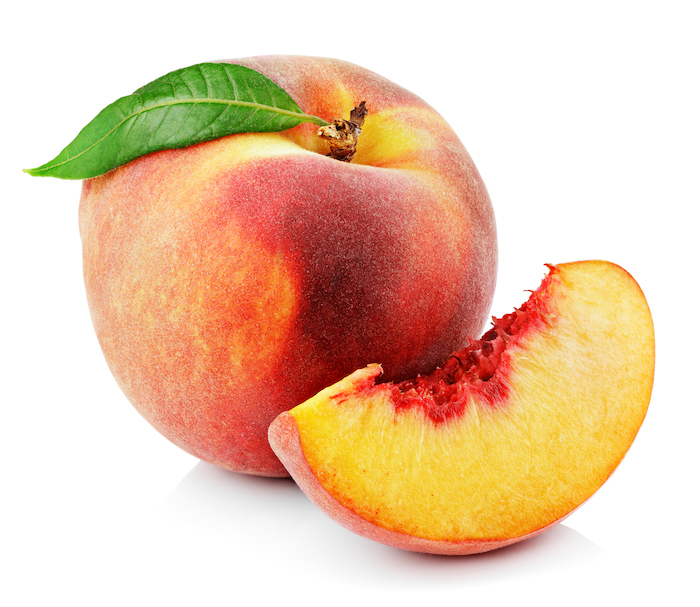 One medium peach: 59 calories, 1.4 g protein
Don't run from this fuzz: Peaches provide vitamin C and contain just over 2 grams of fiber and 1.4 grams of protein.
Eat them whole, skin and all — and stay far away from the syrupy canned varieties.