If you crave crunch but not grease, air fryers allow you to enjoy your favorite comfort foods, from fried chicken to fries and tater tots, using very little oil. Deep-frying is one of the least healthy cooking methods, while broiling, baking, and roasting are among the healthiest. So are air fryers healthy?
Yep! "An air fryer is essentially a countertop convection oven with a basket to hold the food," says Tina Marinaccio, MS, RD. "A fan blows hot air around, shortening cooking time and increasing browning. The basket allows for air to access more food surface area than a traditional convection oven."
Air Fryer Benefits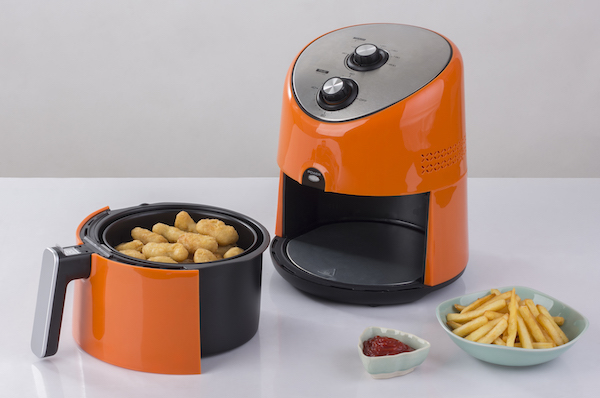 Trying to decide whether you need an air fryer? First, consider the benefits of air fryers — and whether the types of food you eat regularly can be cooked in one.
1. Adds flavor
There's a scientific explanation why foods taste better when they are golden-brown. Called the Maillard reaction, this browning happens faster in an air fryer because the fan circulates hot air and tiny particles of oil. The result is crispy-all-over, packed-with-flavor food that uses far less fat than deep-frying.
2. Cooks food faster
"An advantage of the air fryer is it is much smaller than your oven, so it heats up quickly and cooks foods faster," says Marinaccio. Your air fryer will come with instructions on how to use it as a mini convection oven for all sorts of foods beyond the breaded and battered varieties. (You can even use it as a toaster in a pinch.)
3. "Fries" food with less fat
The convection fan creates a faux-fried effect you can taste in every crunchy bite (no more soggy, oven-baked "fries" or waterlogged breading).
"Since oil can heat to a higher temperature than water, small amounts of oil or cooking spray are often added to increase browning and crispiness of the outside surface of the food, but oil is not necessary," adds Marinaccio, who is also a certified personal trainer. "If oil is used, just spray or rub a small amount on the surface area of the food."
4. Good for other foods
Don't let your new air fryer become an excuse to eat tater tots and chicken nuggets three times a day. You can air fry plenty of other foods, too — like homemade "chips" from potatoes, zucchini, or even apples. You can also roast vegetables and chickpeas, or "bake" sweet potatoes.
"Nuts and seeds roast beautifully and evenly in the air fryer," adds Marinaccio.
You want to avoid air frying foods that will drip fat (like bacon), battered foods, and really lightweight foods that could get stuck in the fan (like fresh greens).
Air Fryer Risks
Melissa Groves, RDN, LD, points out one caveat to air fryers.
"Most air fryers contain not only Teflon, but also BPA (Bisphenol A) — which have been shown to affect estrogen, testosterone, and cortisol levels," she says, adding that some air fryers are made with ceramic parts instead, while other air fryers are BPA-free.
To keep your air fried foods as healthy as possible, avoid burning or charring foods (especially meats), which can form carcinogens when cooked at high temperatures.
Types of Air Fryers
There are two basic types of air fryers:
Smaller versions with a removable basket designed to cook a single dish
Countertop convection ovens that perform multiple functions
Basket-style air fryers
The single-purpose air fryers are cheaper — you can find them on Amazon as low as $55. They range in size from less than three liters to more than five liters and come with a removable basket. (If you are cooking for more than one or two people, opt for one of the larger models).
I bought one of these air fryers about two years ago, but then I upgraded when my toaster oven stopped working (more on that below).
Most brands include a free cookbook and detailed manual so you can get creative in the kitchen. They also offer instructions for cooking frozen foods.
Here are few popular models:
1. GoWISE USA 1700-Watt 5.8-QT 8-in-1 Digital Air Fryer
2. Ninja Air Fryer, 1550-Watt Programmable Base

3. COSORI Small Air Fryer Oven 2.1 Qt

Multi-tasking convection ovens
If you prefer that your kitchen appliances multitask, then a countertop convection oven might be the right choice for your home.
These start around $200, but they have numerous settings, including toasting, baking, air frying, roasting, and even dehydrating and slow cooking.
I opted for the Breville BOV900BSS Convection and Air Fry Smart Oven Air, Brushed Stainless Steel because it could replace at least four other appliances, and, since I only cook for two, I often use this instead of my main oven.
It's not cheap, but I use this appliance every day!
Here are some popular models:
1. Cuisinart TOA-60 Convection Toaster Oven Air Fryer
2. KitchenAid KCO124BM Digital Countertop Oven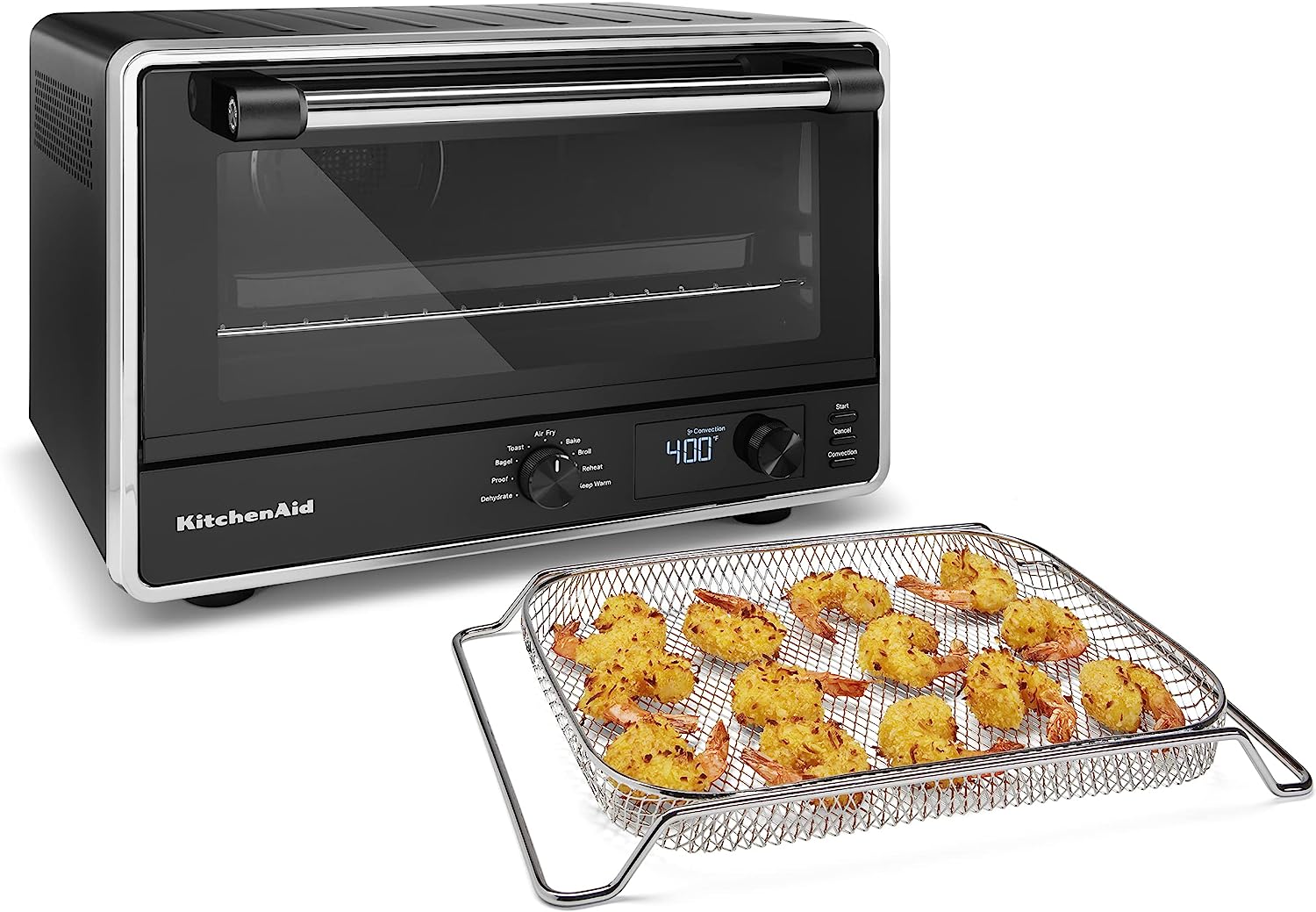 3. BLACK+DECKER 6-Slice Digital Convection Countertop Toaster Oven