Between work stress, family obligations, and trying to maintain some sort of social life, we need all the motivational help we can get to stay fit and healthy. If you've exhausted all your favorite podcasts, it might be time to get back to good old-fashioned motivational books.
Self-motivation books are a great resource to help you on your journey to health and well-being. Read them before bed, while riding the subway, or in the waiting room.
Here are some of the best motivational books on health, good habits, and positive thinking to keep you on-track!
1. High Performance Habits, by Brendon Burchard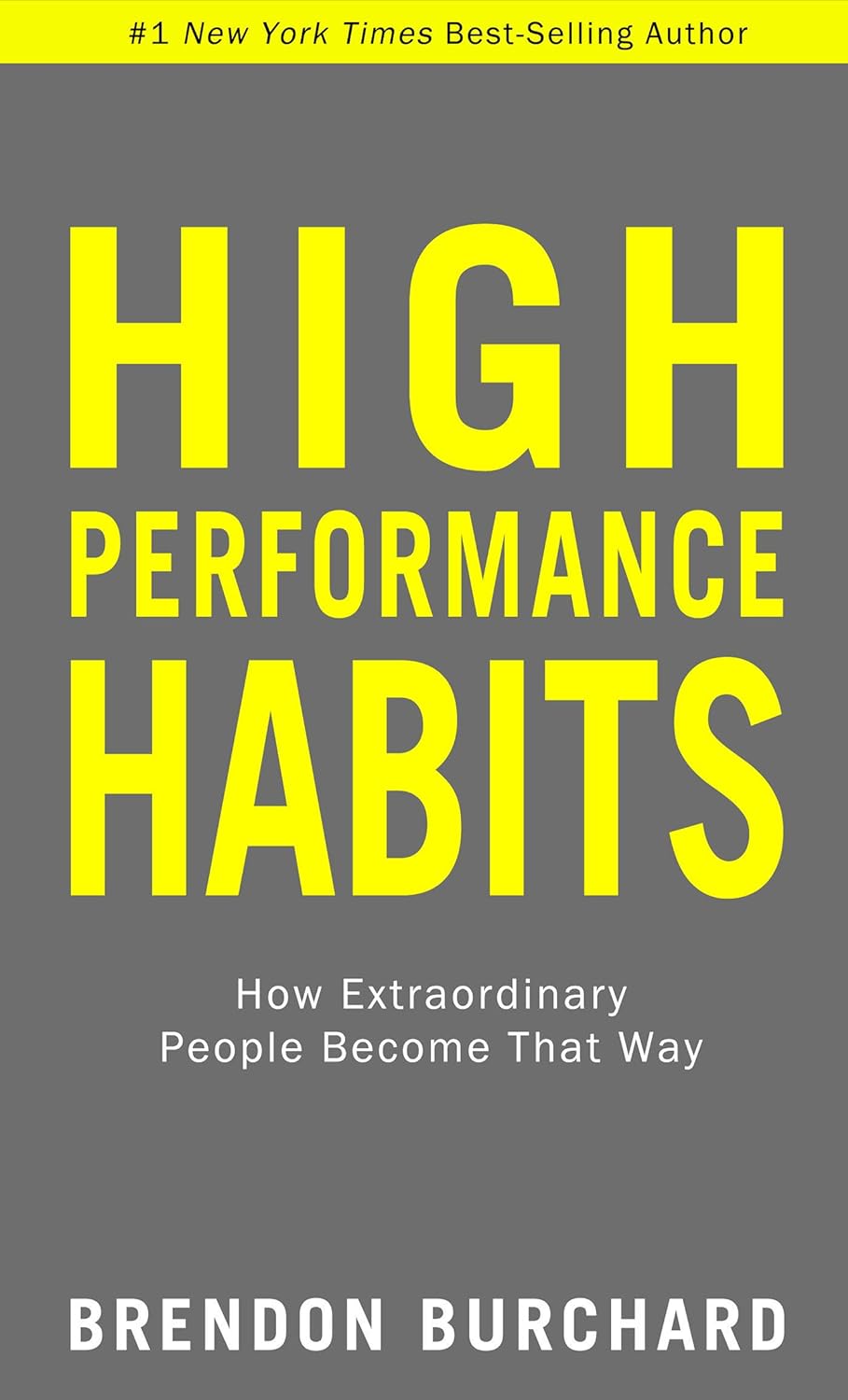 As one of the world's top performance coaches and founder of his own personal development app, Brendon Burchard went on a mission to discover which habits can help people achieve long-term, meaningful success.
In this book, he reveals the six habits that can help you improve your quality of life, no matter your age, career, strengths, or personality.
2. The Subtle Art of Not Giving a F*ck, by Mark Manson
Funny, fierce, and no BS, Manson is less about forcing you to "stay positive" and more focused on teaching to better cope with the tough stuff. Using academic research and an excellent poop joke here and there, Manson shows you what you're really supposed to give a f*ck about so you can make room for the important things.
If you need to break away from the mold of standard motivational books, give this one a try.
3. You Are A Badass, by Jen Sincero
One of the best motivational books for women, You Are A Badass offers a humorous and witty take on identifying and rehabilitating self-sabotaging thoughts and behaviors. By eliminating these obstacles, you can focus on reaching your goals.
4. The 7 Habits of Highly Effective People: Powerful Lessons in Personal Change, by Stephen R. Covey
This revolutionary book became an instant classic for a reason: It looks to the best of the best to become… the best! Covey reveals a step-by-step guide for living with crucial personal attributes to manifest our greatest desires.
5. Switch: How to Change Things When Change Is Hard, by Chip Heath and Dan Heath
Change is hard. From making better eating choices to getting off the couch and into the gym, changing your habits and decisions is no easy feat.
This motivational book offers insights into what psychologists have discovered about our minds in order to stop the inner war and get to work.
6. Relentless: From Good to Great to Unstoppable, by Tim S. Grover
Legendary trainer Tim Grover has worked with all the GOATs: Michael Jordan, Kobe Bryant, Dwyane Wade, and more to take them from great to even greater.
In this book, he reveals what it takes to achieve total mental and physical toughness — be unstoppable, be relentless, be great!
7. The Energy Bus: 10 Rules to Fuel Your Life, Work, and Team with Positive Energy, by Jon Gordon
This motivational book reveals 10 secrets for approaching life and work with the kind of positive, forward-thinking it takes to succeed.
No matter if you're at work or at the gym, you can employ these tips to get where you wanna be. So get on the bus!
8. The 5 Second Rule: Transform Your Life, Work, and Confidence with Everyday Courage, by Mel Robbins
The 5 Second Rule is a simple, everyday solution for building confidence, breaking bad habits, beating fear, getting stronger, and overcoming procrastination. And it only takes 5 seconds! So make time for this motivational book.
9. Strong: A Runner's Guide to Boosting Confidence and Becoming the Best Version of You, by Kara Goucher
Any runners out there looking to up their game? Using proven tools in the field of sport psychology, two-time Olympian Kara Goucher offers tips, insights, and her secrets to conquering doubt and improving overall performance.
10. Grit: The Power of Passion and Perseverance, by Angela Duckworth
Duckworth offers excellent insight into the power of "grit," an important blend of passion and persistence that is crucial if you want to achieve your goals! It's not enough to just love what you do — you've got to have the grit to work through any challenge you face.
11. Choose Yourself, by James Altucher
Choose Yourself uses case studies, interviews, and the author's own life examples to show just how important it is to, well, choose yourself. Instead of relying on everyone else, it's on you to make your dreams happen.
12. Extreme Ownership: How U.S. Navy SEALs Lead and Win, by Jocko Willink and Leif Babin
If anyone can achieve physical, mental, and fitness goals, it's definitely a U.S. Navy SEAL. This book details the mindset that powers SEAL units to accomplish the toughest missions in combat, so you can overcome your own personal life missions, too.
13. Awaken the Giant Within, by Tony Robbins
Take some cues from one of the most revered motivational authors out there. International self-help guru Tony Robbins will inspire you to wake up from your slumber and get control of your life, your emotions, your habits, and your destiny!
14. Can't Hurt Me: Master Your Mind and Defy the Odds, by David Goggins
Author David Goggins transformed himself from a depressed, overweight, impoverished child into the only man in history to complete training as a Navy SEAL, Army Ranger, and Air Force Tactical Air Controller.
Learn about his journey to mental toughness and resilience so you can be as badass as he is.
15. Unfu*k Yourself: Get Out of Your Head and Into Your Life, by Gary John Bishop
Tired of feeling like a total f*ck-up? This refreshing, blunt, and no-nonsense book offers a tough-love approach to getting you to totally unf*ck yourself — stop making excuses and just do it!
16. Atomic Habits, by James Clear
No change (or habit) is too small, according to New York Times bestselling author James Clear.
Atomic Habits will show you that all you've got to do is start small if you want big results — a better choice here and a smarter decision there will stack up to massive changes, better health, bigger muscles, and happier moods over time.