Massage guns are a popular product to soothe muscles after a kick-butt workout.
Perfect for any fitness enthusiast, a massage gun helps release pesky knots and boosts blood flow to muscles, so that you can get back to doing what you love.
To make it easier to shop for a massage gun (or percussive therapy device, as they're also known), we've gathered nine of our favorites that range in price and features for all your performance and budget needs.
1. Theragun Elite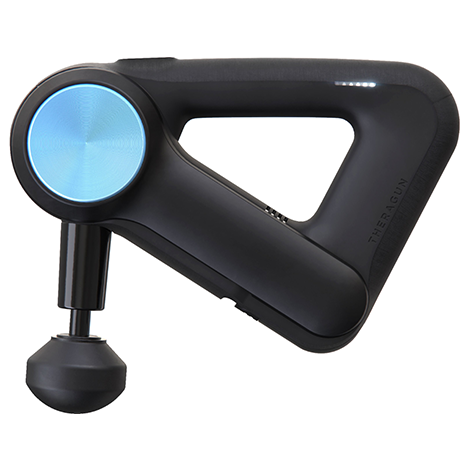 We love the Theragun Elite because it's simple to use and comes with a wide variety of easy-to-clean attachments.
Plus it's more affordable than the Theragun Pro and has a nice, comfy handle that lets you target soreness from multiple angles.
Where to buy: Amazon
2. iReliev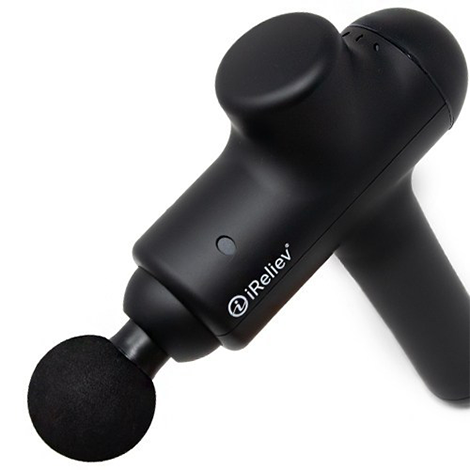 iReliev is the easiest massage gun to use. It has one button, four attachments, and three different percussive speeds to help release knots and knead muscles. It's simple but gets the job done.
Where to buy: Amazon
3. Zyllion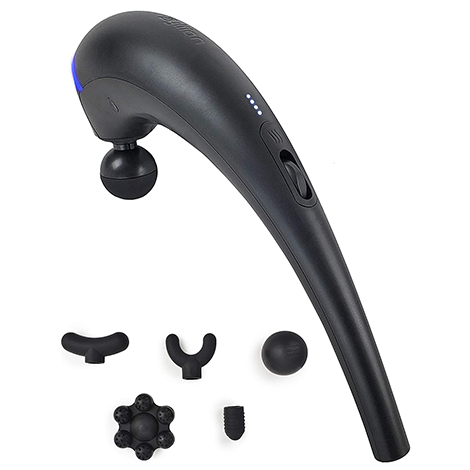 The curved, lightweight design of the Zyllion percussive therapy device makes it ideal for reaching all your sore muscles, even on your back.
Plus, it has five different attachments and a soothing heat function.
Where to buy: Amazon
4. Theragun Mini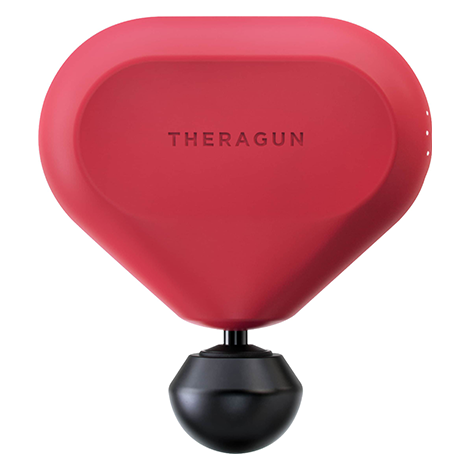 Like the Theragun, only smaller! But don't let the size of this massage gun fool you — it still packs a punch.
Its compact design makes it easy to slip into any bag, and it comes in a variety of colors, making it the perfect fitness accessory.
Where to buy: Amazon
5. Lifepro SonicX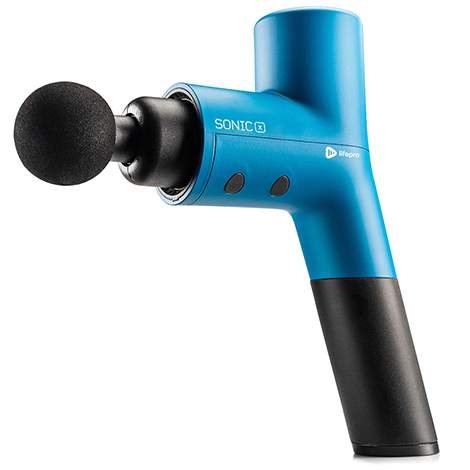 The Lifepro Sonic X is one of the quieter massage guns on the market.
Its near-silent motor is still powerful enough to allow the gun to penetrate deep into your muscles so you get the relief you crave.
Where to buy: Walmart
6. Ekrin B37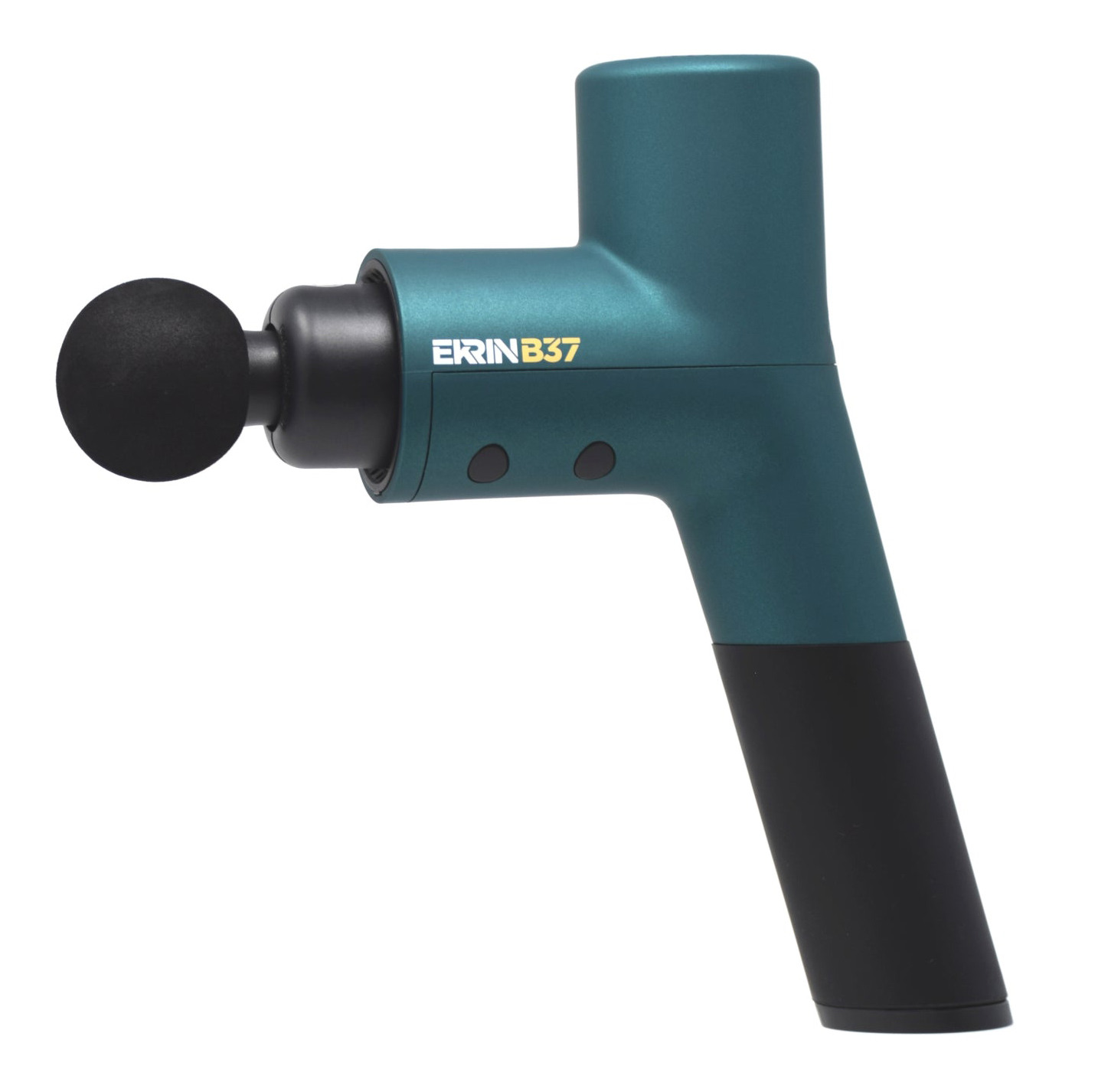 The Ekrin B37 is a relative newcomer with a long-lasting, rechargeable lithium battery and noise reduction technology.
It delivers up to 3,200 percussions per minute (double that of many other devices) and includes a lifetime warranty.
Where to buy: Amazon
7. OPOVE Apex Massage Gun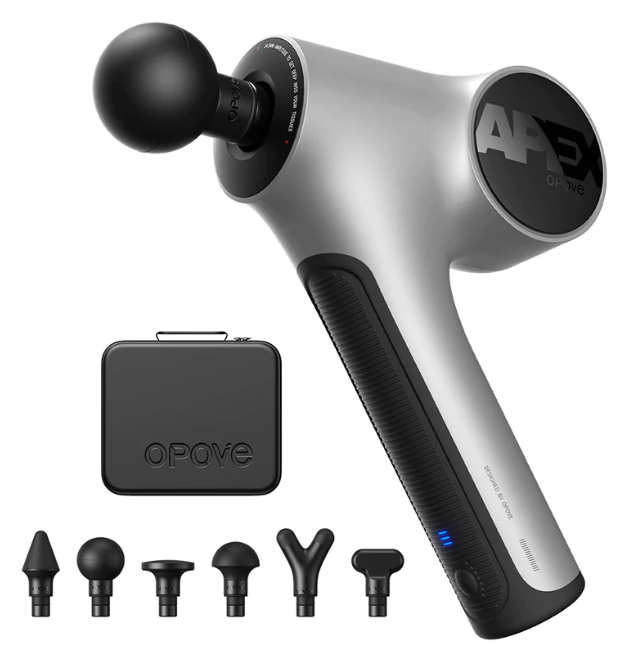 The OPOVE is easy-to-use for myofascial release all over your body. It has six different attachments (and three speeds) to reach every knot in just the right way.
Its brushless motor technology to reduce noise and three-and-a-half-hour battery life are bonuses.
Price: $199
Where to buy: OPOVE
8. VYBE Pro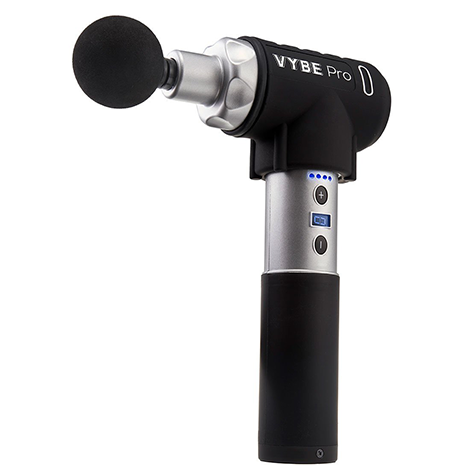 The VYBE Pro is a super-versatile massage gun with nine changeable speeds and eight adjustable massage heads. There are fewer features on this model, but it does them all well.
Where to buy: Amazon
9. HoMedics Pro Physio Massage Gun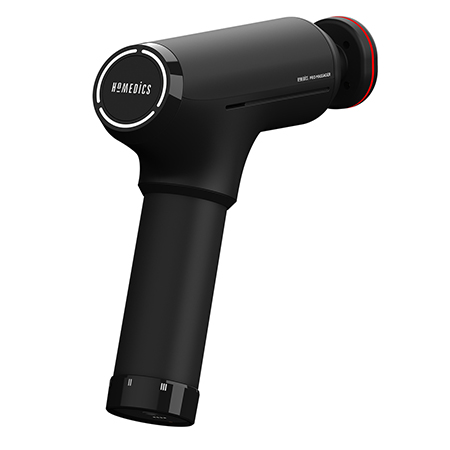 If temperature is a recovery priority, the HoMedics Pro Physio offers both ends of the spectrum.
Its Tru Heat Technology warms up in excess of 115 degrees in less than two minutes, while its cool gel head can be frozen to apply cold therapy.
Where to buy: HoMedics
10. MIIKO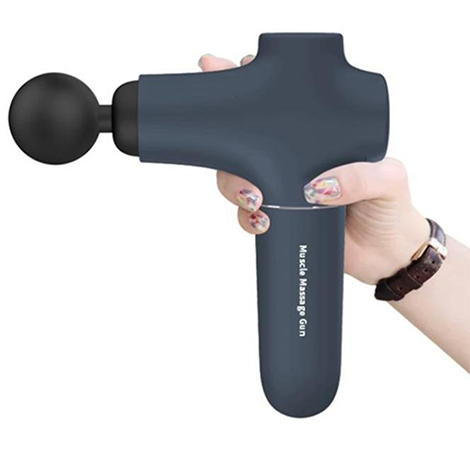 The MIIKO powers up with a USB charger, which is quite convenient! It's light, easy to carry around with you, has four changeable speeds, and is powerful despite its compact design.
Price: $149
Where to buy: WinnerGear