Wondering what to wear to a Pilates workout for maximum comfort, performance, and style? The key is to find gear that's comfy, functional, and form-fitting, so you can move easily through the workout without worrying about whether your clothes are riding up.
(Hint: You don't want to wear a baggy t-shirt and gym shorts.)
We asked Wendy Erven, an ACSM and Balanced Body-certified personal trainer and owner of Core10 Pilates in Omaha, NE, to give us the lowdown on what to wear to a Pilates workout.
1. Form-Fitting Tops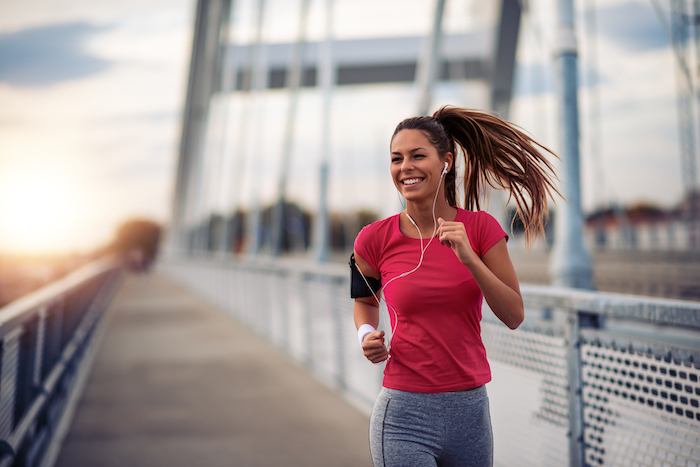 Loose-fitting t-shirts or tanks can get in the way during a Pilates workout and make it hard to assess your form. "Instructors prefer form-fitting clothing so we can see and help with corrections on body alignment," Erven says.
And make sure you choose a shirt that doesn't slide up easily when you're doing plank work or pike-to-plank moves. "That will get in the way of you feeling tension-free in your workout," Erven adds.
2. Leggings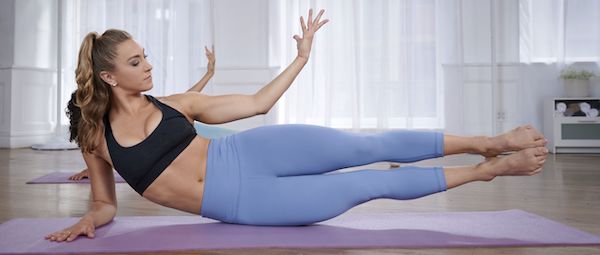 "When you're doing Pilates, shorts can ride up and leave you feeling like you're revealing more than you may want," says Erven. Instead, go for leggings — either cropped or full length — that allow you to move seamlessly from exercise to exercise.
For guys (or anyone not comfortable wearing leggings), Erven suggests layering compression shorts under a looser pair of shorts.
Andrea Rogers, founder and creator of Xtend Barre and XB Pilates adds, "The instructor always prefers to 'see' your body so that their cues can directly affect you. Pants and capris will help them to see your alignment and determine any internal and external rotation happening from your hips, knees, etc."
3. Supportive Undergarments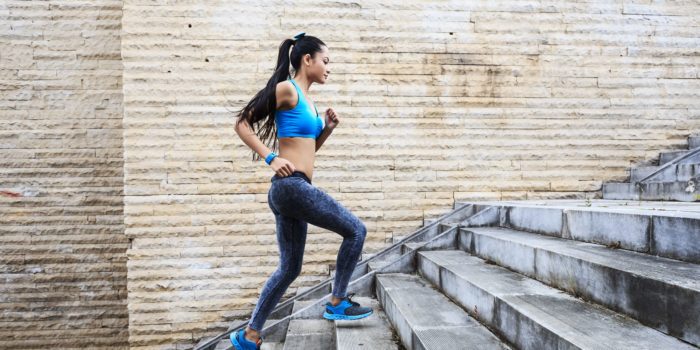 Those strappy, low-support bras you see in athleisure boutiques aren't the best choice for the intense pace of some Pilates classes. Instead, look for a sports bra made with breathable, moisture-wicking fabrics.
A supportive bra is "more comfortable to sweat in and keeps the 'girls' in place when going upside down and sideways," Erven says.
4. Grip Socks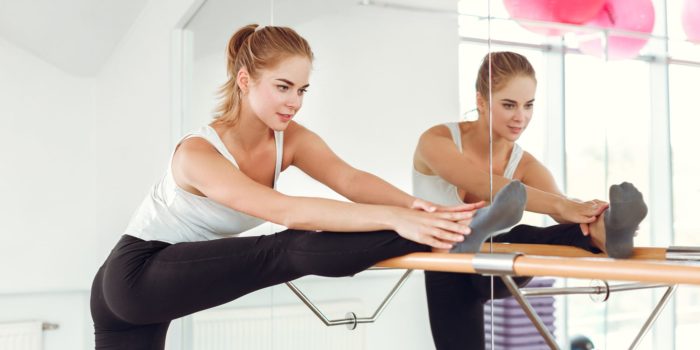 Bare feet are fine for Pilates, but there are two reasons you may want to invest in a pair of grip socks for Pilates.
Grip socks — which have a rubbery pattern on the bottom — can keep you from slipping and sliding on the mat or reformer carriage. Opting for toe socks (with holes for each toe) can give you even more stability.
"Bare feet can easily slip on sweaty equipment, which is already giving a challenge to your balance and stability," Erven says.
Rogers adds, "The grip socks are a definite for sanitary reasons and help you maintain control on the equipment. Always layer for warmth when necessary and keep your core on fire!"
And even though all equipment should be thoroughly cleaned after each class, there's always the chance that bacteria and other germs can remain.
Plus, Erven says, "Where your feet go on the mat or equipment, your hands and face are likely to follow soon."
5 of the Best Pilates Clothes for Your Next Workout
Good news: You can find a Pilates-workout-worthy outfit on any budget. Here are a few of our favorite pieces to help you power through your next workout (and look stylish while doing it).
1. Ultra High Rise Elation Tight (Athleta)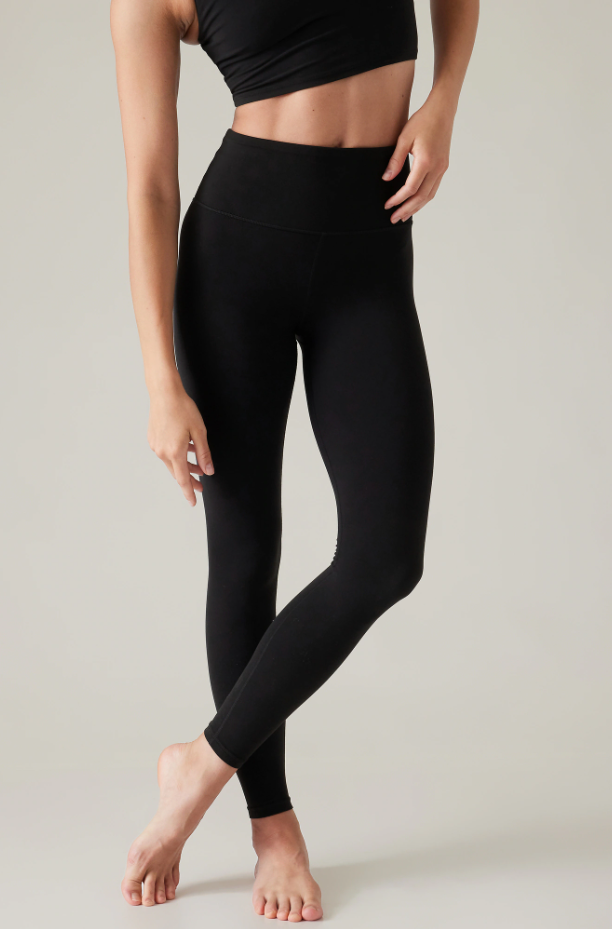 These leggings are made with quick-drying, moisture-wicking materials so you can stay cool throughout your workout.
2. High-Waisted PowerSoft Crop Leggings for Women (Old Navy)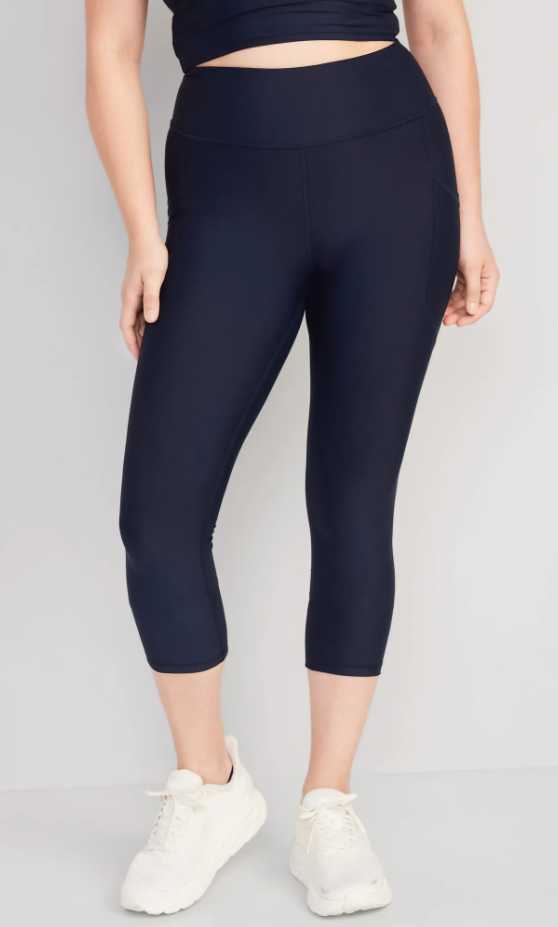 With four-way stretch fabric and flat-lock seams, these compression leggings can keep up with even the most intense Pilates workout. They even have pockets to hold your phone and keys after class.
3. License to Train Tight-Fit Tank Top (Lululemon)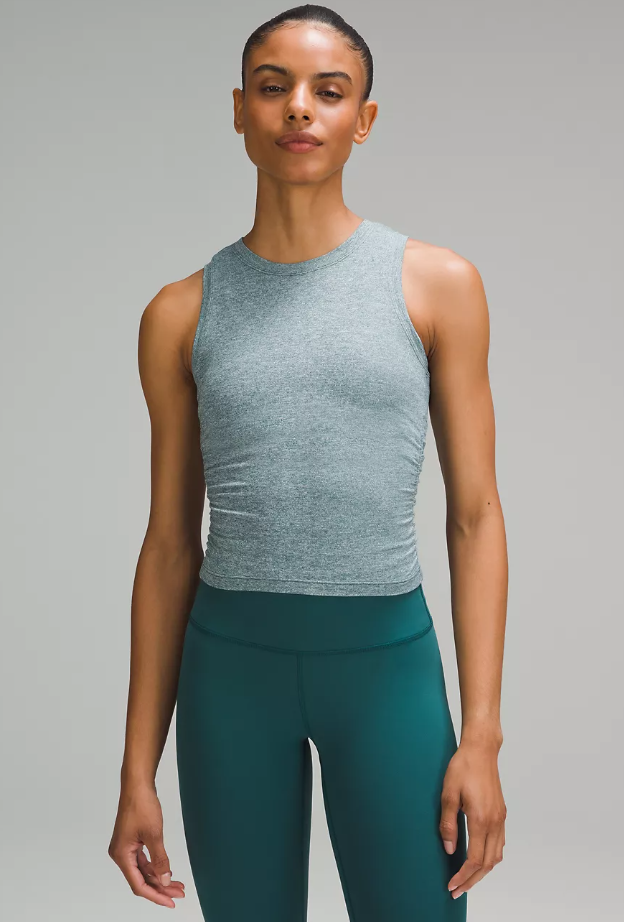 This lightweight, super-soft tank is form-fitting enough for Pilates, but the quick-drying, sweat-wicking, odor-inhibiting fabric will keep you cool and comfy throughout your workout.
4. Daily Bra (Vuori)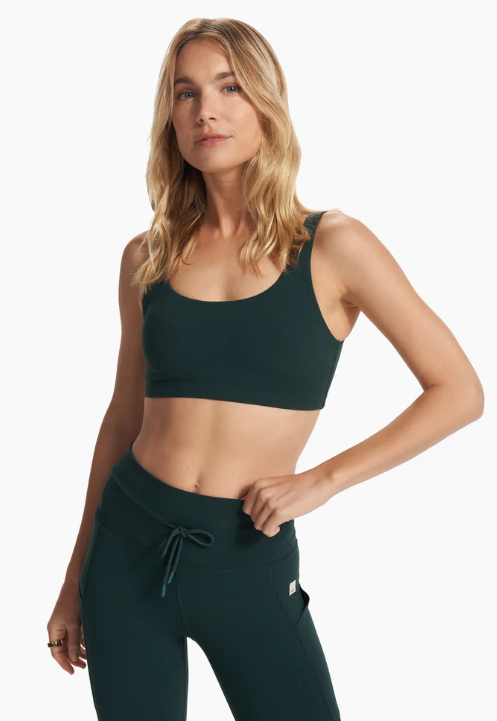 Vuori's Daily Bra is a best-selling customer fave — and for good reason. The super comfortable four-way stretch fabric offers medium support with a double scoop neck/back. It comes in five different colors, so grab them while you can!
5. Xtend Mary Jane Socks (Xtend Barre)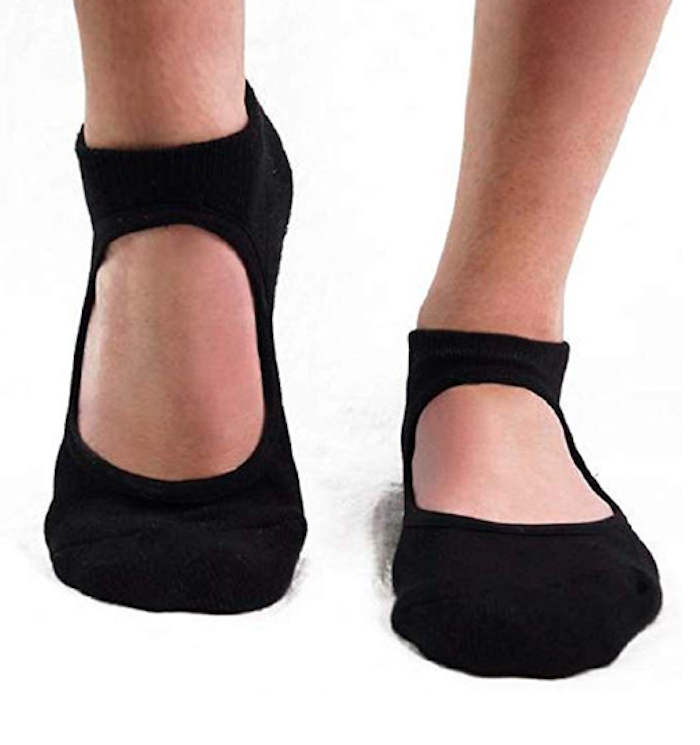 These thick, cotton-poly socks are simple and stylish. The cut-out on top lets your feet breathe, while the non-slip bottoms will hold up to the sweatiest workout.